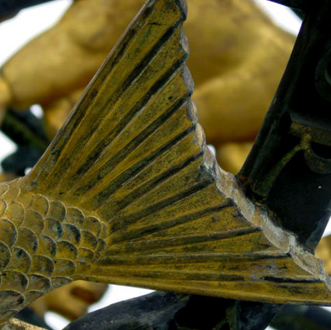 | | | |
| --- | --- | --- |
| &nbsp | The Celestial Sphere (Paul Manship 1885-1966) is one of the restoration-projects of the Maecenas World Patrimony Foundation. | &nbsp |
Board of Recommendation

The following persons kindly advise to support our foundation. In the list the position of each is mentioned at the time the recommendation was extended.

Board of Recommendation:

Mrs. I.A. Antonova,
Director of the Pushkin State Museum of Fine Arts, Moscow

His Excellency Boutros Boutros Ghali,
Secretary-General of the United Nations, 1992 ­ 1996

Dr. J. Carter Brown,
Trustee and Emeritus Director, National Gallery of Art, Washington D.C. (deceased 2002)

Her Excellency Mrs. N.L. Dementieva,
Minister of Culture of the Russian Federation, 1997 ­ 1999

His Excellency K.T. Dornbush,
Ambassador of the United States in the Netherlands, 1994 ­ 1998

His Excellency H.J. Heineman,
Ambassador of the Netherlands to the United Nations in Geneva 1998 - 2002

His Excellency W.J. Vanden Heuvel,
Emeritus Ambassador and President, Franklin & Eleanor Roosevelt Institute, New York

Dr. T. Krens,
Director, Salomon R. Guggenheim Museum, New York

His Excellency J.A. Lanus,
Ambassador of Argentina in France, 1994 -1999

Mrs. Margaret C. Manship,
Paul Manship Estate (Mass.), USA

His Excellency S.A. Ordzhonikidze,
Under-Secretary-General of the United Nations and Director-General of the United Nations Office at Geneva

His Excellency J. Pèrez de Cuèllar,
Secretary-General of the United Nations, 1982 - 1991

Prof. Dr. M. Piotrovsky,
Director, State Hermitage Museum, St-Petersburg

His Excellency H. Reinmann,
Ambassador of Switzerland in the Netherlands

Jhr. Mr. F.O.J. Sickinghe,
former CEO and Chairman, Stork N.V.

Prof. Dr. V. Yakovlev,
Vice-Governor (Education & Culture) of St.Petersburg, 1993 ­ 2000


Our project for the restoration of Celestial Sphere was under the patronage of the Mission of The Netherlands at the UNOG.

It had the support by the City of Geneva, the Canton and Republic of Geneva, the Mission of the Swiss Federation at the UNOG and the Mission of the United States of America at the UNOG.
We have been very grateful for the gracious support by The Rockefeller Foundation, New York, and especially by the late David Rockefeller (1915-2017).